Green carpet cleaning versus Green Carpet Cleaning Company
Green carpet cleaning versus Green Carpet Cleaning Company
There are a lot of cleaning companies anymore that provide "green cleaning" and Heaven's Best Denver is one of them. When it comes to "green" though, some companies are much greener than others. When a company advertises green or environmentally friendly/safe cleaning, most of the time they are just referring to the cleaning solution they use. While this is good, there are many other ways a company can be green. Here are some of the steps Heaven's Best Denver is doing to be a GREEN COMPANY as opposed to just a green cleaner:
Environmentally Friendly cleaning solution.
Most of our cleaning products come in concentrate form when possible to greatly limit shipping weights, which saves the amount of fuel needed to ship.
Our standard low moisture cleaning process uses approximately 1/10 the water that most steam cleaners would use on the same job.
All of our equipment runs off electricity, which is a more efficient means of power. Also, this means we don't have a vehicle engine running while we clean belching out the exhaust and making noise at your home or office.
As much as possible, Heaven's Best Denver has gone to a paperless environment with electronic invoices that can be emailed instead of using paper.
When you are looking for a green cleaning company that does an outstanding job and has customer service 2nd to none, please don't forget to keep us in mind as we are about as green as they come.

Heaven's Best cities of Service are Denver, Highlands Ranch, Cherry Hills, Lone Tree, Centennial, Littleton, Aurora, Greenwood Village, Ken Caryl, Lakewood, and Englewood in Colorado.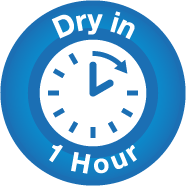 The Heaven's Best Difference
Dry in one hour!
Safe for pets and children
Eco-friendly
Best smelling results in the country
Professional results